University Education WordPress Theme - Smarty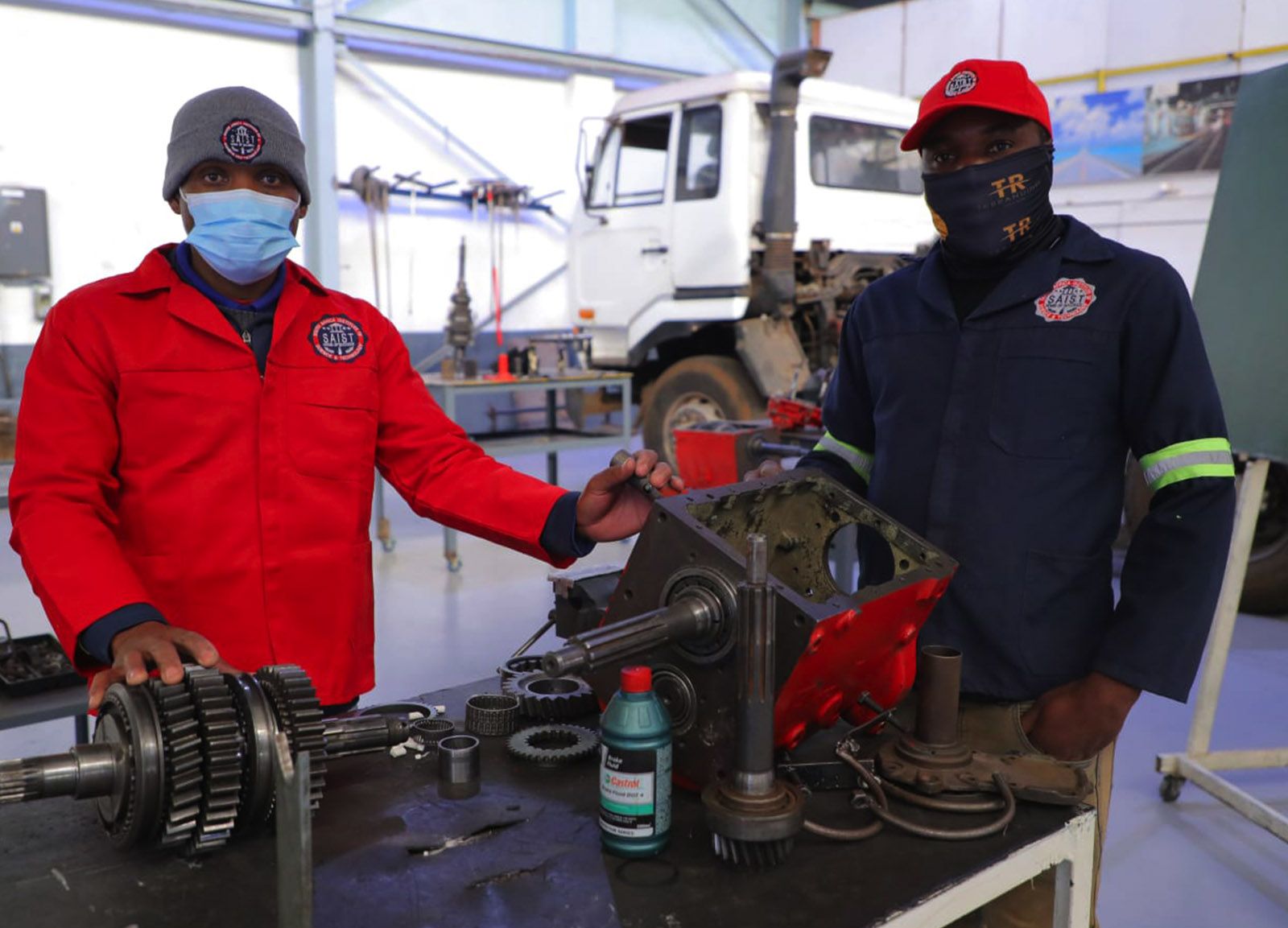 Everything we do is focused on helping our students
We're totally committed to providing close, personal attention and support through every step of your educational journey and beyond.
Read more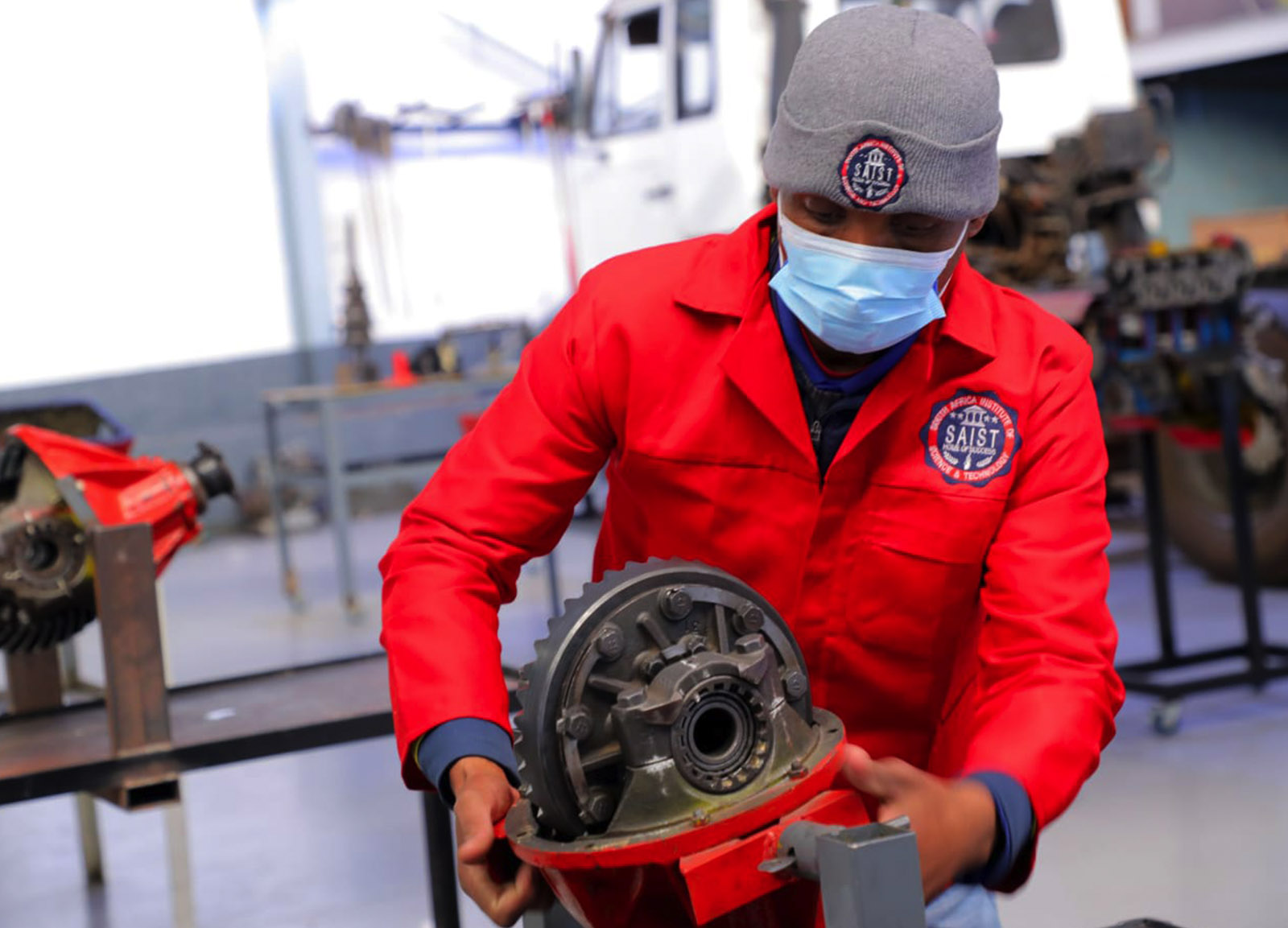 Preparing students for a wide range of careers
Our programs are developed with input from industry experts to give you the skills that employers demand. Many SAIST programs include an internship, job-related assignment, or practicum for a valuable learning experience. Our students learn by doing.
Read more
We specialize in continuing education for working professionals
Through our Corporate Learning Partnership, employees at all levels within your organization can: Learn new skills to take on increased roles and added responsibilities...
Read more
We're professional
In addition to academic credentials, our faculty are chosen for their professional experience in the subjects they teach. You'll learn to succeed from those who already have.
Read more
Get Empowered Today
At south africa institute of science and technology , everything we do is focused on helping our students reach their full potential and preparing them for professional and personal success.
Welcome Message to Students
Dear students,
Welcome to South Africa Institute of Science and Technology (SaistechCollege) , your New Institution!
Allow me to address the hundred of students, on behalf of all faculty and staff members, who are newly enrolled in the College's many programs, ranging from one-year programs to even longer programs! All faculty and staff members of the College  join me in expressing our joy and pride in having you among us.
We want you to spend the most fulfilling years of your life at Saistech College. I would like to congratulate the new graduates among you, who despite the difficulties imposed by the crisis, were able to successfully complete their high school studies, some with very honorable marks. You represent a diverse range of cultural, religious, and social backgrounds; some of you attended private schools, while others attended public schools.
You are now part of a College that, since its founding in 2020, and throughout its history, has viewed diversity as a College community project where help is the order of the day and friendships are forged based on the respect for differences, with values of citizenship despite potential different political sympathies, which represent the foundations of a journey through serenity and mutual appreciation!
In my address to the classes of 2022-2023, I insisted on the importance of hope, not as a passive stance, but as an impetus to change the course of the history of our country, South Africa! Your hard work, your commitment to your studies, scientific research, and service to the South African society through the community outreach activities undertaken by Mr Bashir Bagus and Mrs Mumtaaz Takolia for the development of disadvantaged areas and communities,and by Saistech in mission for the welfare of the excluded and marginalized, will prove to yourselves and your College that we are the daughters and sons of hope and that change, rooted in honest and righteous actions, is possible.
Happy academic year!
Clement Effila.
CEO SAISTECH COLLEGE
In short, there is no room for moping about and around our College ! In the same way that we overcame the the challenges caused by the pandemic (we will never forget the bereaved families who lost their loved one), we will always stand tall to prevail over the crisis and its devastating repercussions. Solidarity is not a motto devoid of meaning, but a promise that will be kept daily by providing timely assistance to everyone in need.
Within two years, your College will mark its 5th anniversary and as of this year, 2022-2023, you will be involved in the drive to celebrate this anniversary, which will include a range of activities and events. Some of you are already part of it: students who will complete their programs this year  will be graduating at the End of the academic year.
By focusing on this event, we remember the hard work and courage of this Students by paying them a well-earned tribute, as well as the hundred thousand Alumni of other Institutions, thanks to whom Further Education and training programmes have been able to contribute to the development of our country South Africa, and the countries of the Southern Africa region and beyond!
May you become, one day, valuable ambassadors of Saistech College, of its values of creativity, co-existence, mutual trust, justice, freedom, love, solidarity, and a spirit of service for the greater glory of God .
Welcome to the South Africa Institute of Science and Technology (Saistech College), the institution of choice on behalf of my esteemed staff members and my wonderful students, I place on record that we all driven by one factor, good! Outstanding results. So whatever course you choose, you will receive the best tuition and certainly brilliant results.
The college an array of programs ranging from year courses to three and four year's courses, ranging from certificates to diplomas to higher diplomas. From all our current students, the management and staff place on record our joy and happiness in having you at our campus.
We want you to spend the most fulfilling years of your life at the college of your choice – Saistech College. It is also imperative that I place on record a special of gratitude to all our new incumbents, with all the difficult hurdles of the covid pandemic, you still managed to get excellent grades at matric, that's a simple Hoorah!! Well done!!
Please bear in mind that the college is made up of people from diverse religious and social back- grounds, some attended private schools while others attended public schools, but you are now under the one unified umbrella called SAISTECH. We believe and adhere to the country's motto, one united, unified nation under one umbrella called the Rainbow nation.
The college was founded in 2020, and throughout its history has viewed diversity as a college challenge were helping and assisting each other is the order of the day. Friendships forged at the campus are friendships for ever.
Many, many people are totally unaware of the fact that there is a world-wide shortage of artisans, so any one as an artisans has an 87% better chance of getting employment as oppose to degree graduates.
The money making potential is just as good as degree graduates, and in some instances much better for the artisans.
It must be also stressed, the college has two very reputable social activist on board in Bashir Bagas and Mumtaz Takolia. They ensure that the less fortunate and indigent are not left out or deprived of an education, they have stunning outreach programmes.
Next year will mark our 5th anniversary, in summary we can simply say, "Too much to expound upon in one short letter", said CEO Mr Clement.
Remember you receive the best possible tuition, no compromise!! Remember play your part, work hard and you will be assured the best results. From the management and staff of the South Africa Institute of Science and Technology, we wish you all the best for the academic year 2023.
Yours in Education
Mr Bashir Bagas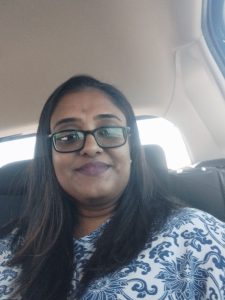 My message to our future leaders (Artisans)
My name is Mumtaaz, and I met Clement the Principal and founder of SAISTECH College two years ago as I was desperately looking for a college which was affordable, convenient, and accredited for my son Mansoor, who has always had a passion for electrical engineering.
However due to covid and many other obstacles we were stuck. On my first meeting with Mr Clement, we registered Mansoor and our journey to success began.
Clement has been a great support to us as parents and a huge encouragement to our son Mansoor. He quickly began excelling and going forward. I am proud to say thanks to Clement and SAISTECH, my son is now a practising electrician.
Not every child is supposed to be a doctor or a lawyer, so parents pay attention to your child and his or her wants and likes cause you will never no where the ARTISAN in them is hidden.
To all you future ARTISANS of the WORLD nothing is impossible, as my brother has always reminded me "Money you have today but tomorrow it can be taken away, however Knowledge you gain today, no one can take it away, it is yours to keep."
As the saying goes "give a man a fish and he will eat for the day, give him a fishing rod and he will eat and feed forever."
Educate and empower yourself as GOD helps those who help themselves. Possibilities are everywhere, it is you who must create it.
Be kind, be good, and when the time comes pay it forward.
Thank you once again SAISTECH and my dear friend Clement for lighting up our lives.
Wishing the Campus and all the students great success.
Mumtaaz Takolia
Parent
Courses
All

courses

course

Catering

Hospitality

Boilermaker